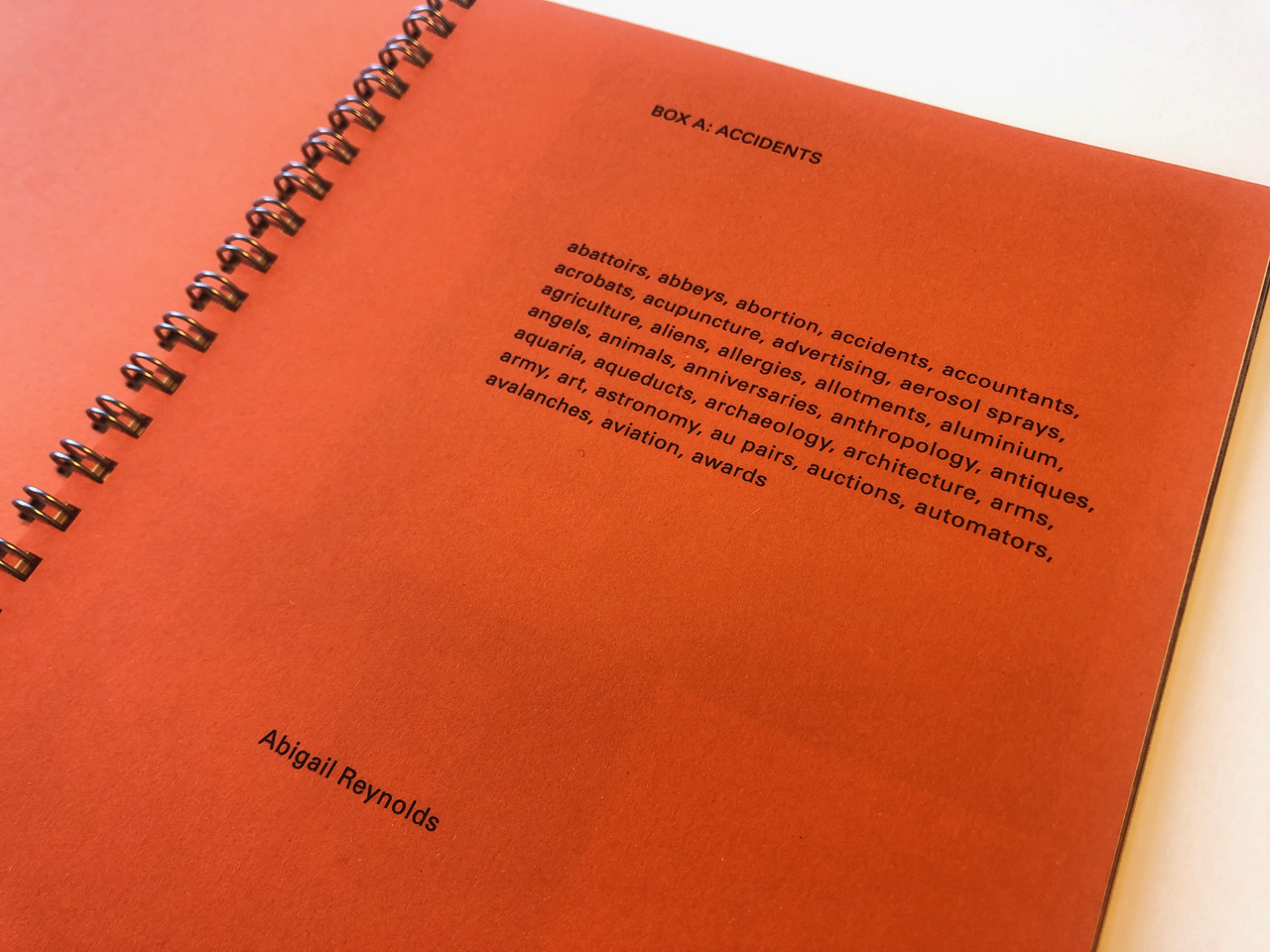 Full title:
BOX A: ACCIDENTS abattoirs, abbeys, abortion, accidents, accountants, acrobats, acupuncture, advertising, aerosol sprays, agriculture, aliens, allergies, allotments, aluminium, angels, animals, anniversaries, anthropology, antiques, aquaria, aqueducts, archaeology, architecture, arms, army, art, astronomy, au pairs, auctions, automators, avalanches, aviation, awards.
A spiral-bound book in an edition of 50 copies.
These paired photographs are held by the Guardian Archive, an un-digitised picture library in London. I have paired quoted text as well as the quoted images. The full title is the list of subjects to be found in Box A at the Guardian Archive.
Box A can be bought in my bookshop

here