Box A Edition
£ 50.00

Please contact the studio at abigailreynoldsstudio@gmail.com if you would like to purchase this product.

UK shipping and transaction fees are already applied to the price above. If shipping outside of the UK please contact the studio for additional shipping costs.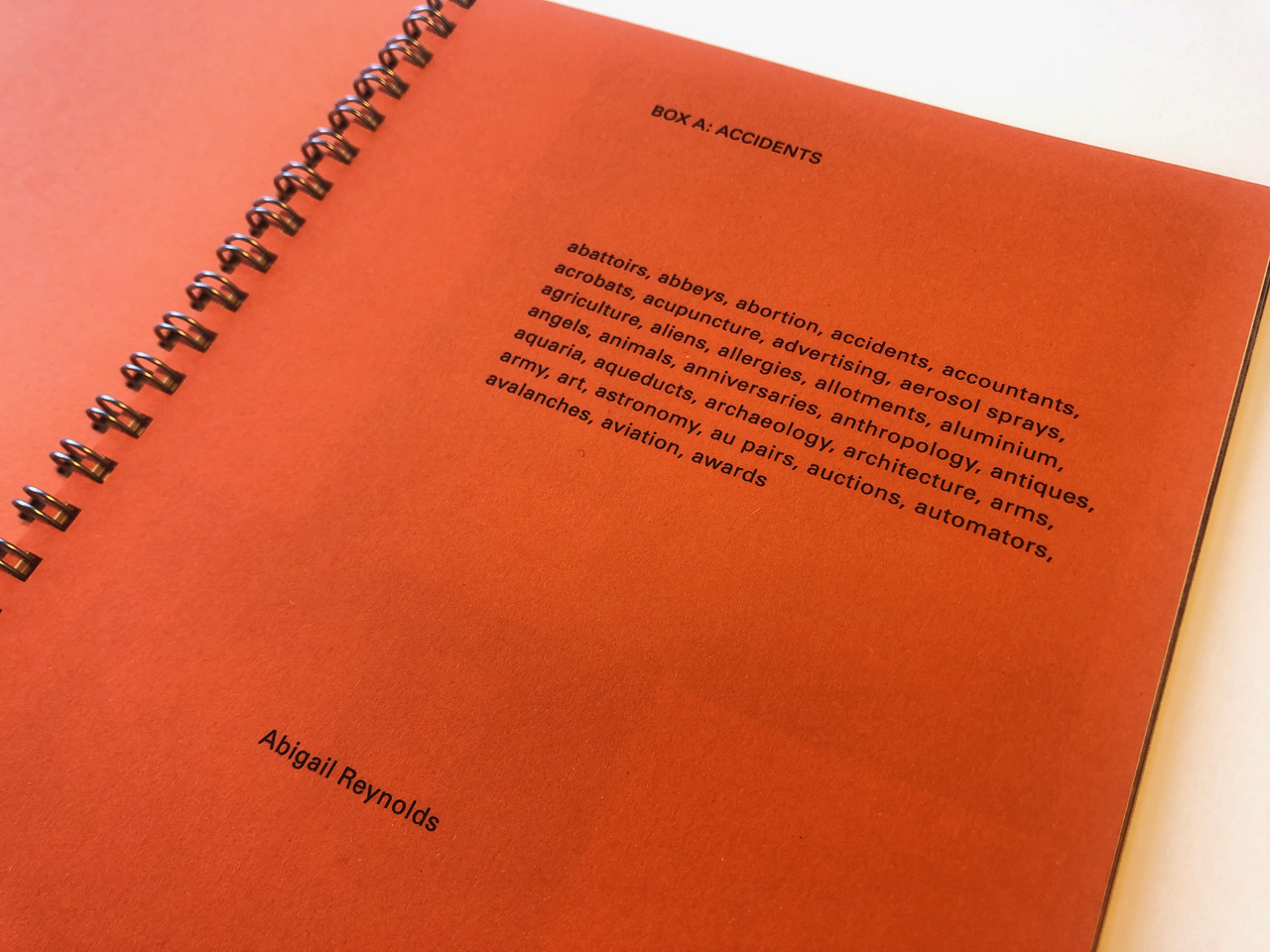 Soft back, spiral bound, blind-embossed jacket, 26 pages, 12 b/w illustrations, 210 x 150mm (portrait format). Edition of 50 printed 2014. Last few copies.
Full title:
BOX A: ACCIDENTS abattoirs, abbeys, abortion, accidents, accountants, acrobats, acupuncture, advertising, aerosol sprays, agriculture, aliens, allergies, allotments, aluminium, angels, animals, anniversaries, anthropology, antiques, aquaria, aqueducts, archaeology, architecture, arms, army, art, astronomy, au pairs, auctions, automators, avalanches, aviation, awards.