Box A Edition
£ 50.00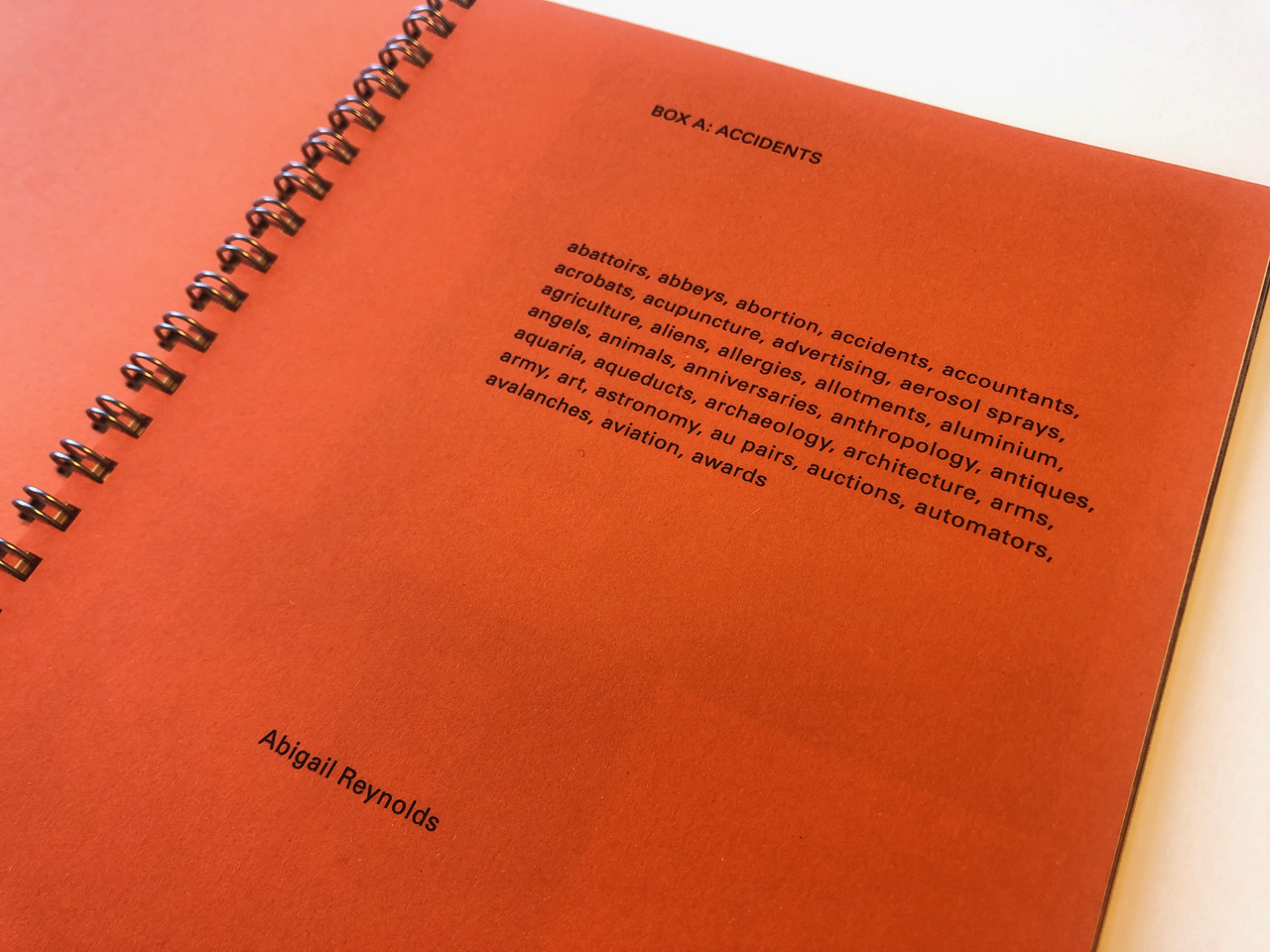 Soft back, spiral bound, blind-embossed jacket, 26 pages, 12 b/w illustrations, 210 x 150mm (portrait format). Edition of 50 printed 2014. Last few copies.
Full title:
BOX A: ACCIDENTS abattoirs, abbeys, abortion, accidents, accountants, acrobats, acupuncture, advertising, aerosol sprays, agriculture, aliens, allergies, allotments, aluminium, angels, animals, anniversaries, anthropology, antiques, aquaria, aqueducts, archaeology, architecture, arms, army, art, astronomy, au pairs, auctions, automators, avalanches, aviation, awards.
UK shipping and transaction fees already applied to individual item's price.
If shipping outside of the UK please contact the studio for additional shipping costs.